About Macee Tillman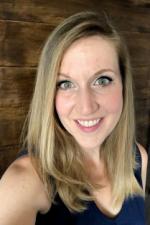 Macee Tillman
Contact Information
Mobile: 480.765.1169
NMLS #: 1783265

Office Address
2055 E Centennial Cir
Tempe, AZ 85284
Buying a home is one of the biggest decisions a person can make and I don't take that lightly. It is my passion to make that experience a great one for my clients through communication, education and attention to detail. Getting pre-qualified early on in the process plays a big part in making this possible. Having the knowledge of what you feel comfortable paying each month along with what you realistically qualify for is super helpful while you are out shopping for that dream home. I would love to have the opportunity to help you on this exciting adventure!
There are many Loan Officers out there and I understand that you can choose any number of them. As a Loan Officer with Peoples Mortgage, I have access to a variety of investors, extensive loan programs and competitive rates. But my favorite part about working with Peoples is that I get work alongside an AMAZING internal support staff. If obstacles arise anywhere in the process, I have an entire team to help work through it and find solutions on the spot providing confidence that we will get your deal done!
Whether you are purchasing a home or refinancing an existing mortgage, I look forward to providing you with exceptional service and building a lasting relationship!
"A house is made with walls and beams; a home is built with love and dreams."
— Ralph Waldo Emerson